Erin: Owner, Lead Photographer
---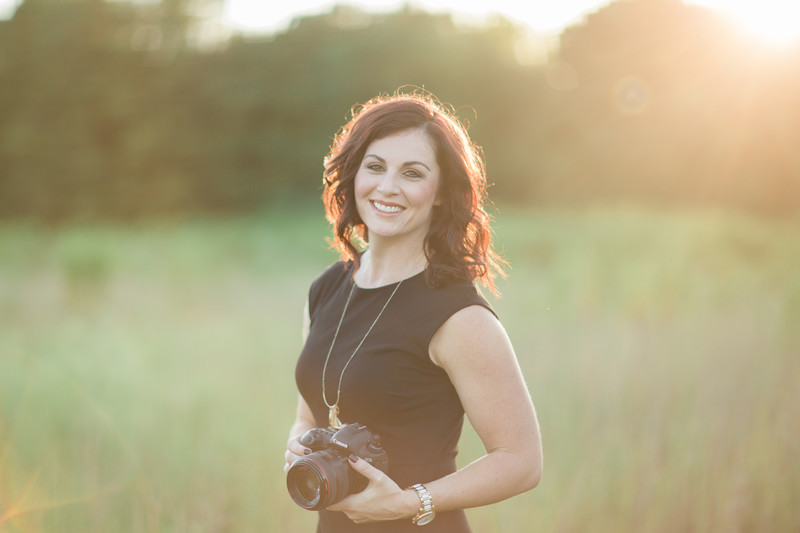 Hi, I'm Erin! When I was a kid, I used to put on plays in my grandparents living room with my cousins using blankets and whatever we could find in the room as props (I was really cool, picture straight cut across the forehead THICK bangs). I wanted to be a writer, and then as time went on a nurse. My grandmother bought me my first typewriter and coincidentally, my first camera growing up and has always encouraged my creative spirit. I have had a lifelong love of photography and never thought it would end up being my actual grown-up job. Seriously, how did I get so lucky?
I attended UNCW on a nursing scholarship and about a year and a half in realized it really wasn't the path I felt my life going. I eventually switched majors from Nursing to Business Marketing and gave up my scholarship (sorry mom!). Little did I know then that was the best decision for me. After college (around 2010), I rediscovered my love of photography and started taking photography and editing classes at night and absorbing everything I could, I couldn't get enough.
I fell in love with photographing weddings early on in my photography career. I loved the excitement and joy of the wedding day and watching the bond of family and friends as they all come to celebrate the marriage of their loved ones. No wedding is ever the same and I still have that same passion for weddings and get that excited buzz in my stomach whenever I photograph a wedding.
Publications/Press
In 2016 I received my professional certification with Wedding & Portrait Photographers International (WPPIC) and was one of the first photographers in North Carolina to obtain this certification. My work has been published in The Knot.com, Huffington Post, Borrowed and Blue, Artfully Wed, The Daily Dog Tag as well as print publications including Wilma Magazine, Cape Fear Living Magazine (Wedding Edition), Southern Bride & Groom, Endurance Magazine and Woodmen Living Magazine. I have also written articles for Rangefinder Magazine, Nation's Photo Lab and appeared on Bokeh, a podcast for photographers.
Personal
When I am not photographing weddings or families, I can be found spending time with my family and newborn baby boy, suffering through and coaching CrossFit workouts, talking to my dogs Zeke and Duke like they are humans and traveling all over.
Cassie: Senior Associate Photographer
---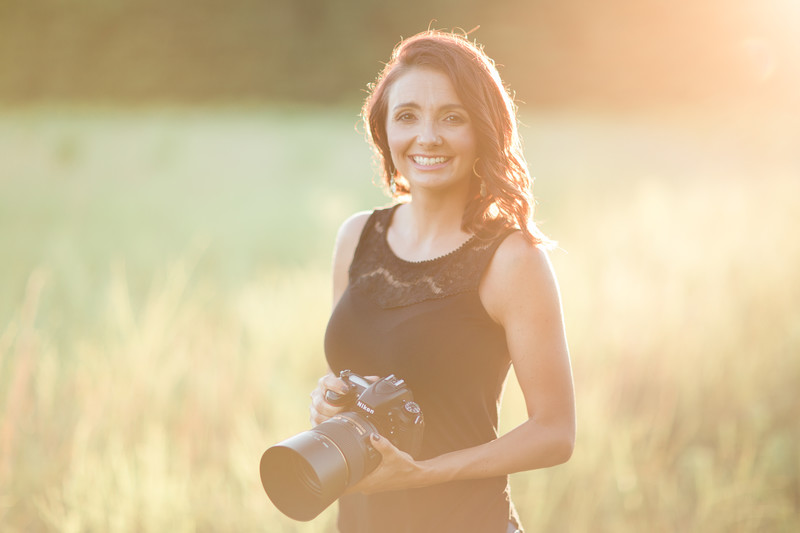 Cassie, originally from Massachusetts, made her way down south with husband who is a Marine stationed locally at Camp Lejeune. She has been in North Carolina now for five years and does not miss the Massachusetts winters!
Mom of two, her love of photography began when her first son Colin was born. She is a member of Professional Photographers of America (PPA), Wedding & Portrait Photographers International (WPPI) and is currently pursuing her Wedding & Portrait Photography International Certification (WPPIC).
In her spare time, she loves spending time with her family at the beach collecting shells and catching hermit and ghost crabs. She also enjoys paddle boarding and exploring the intracoastal waterway with her family.
---
Rachel: Associate Photographer
Serving as a military wife and mom of two, Rachel has lived from the Atlantic to the Pacific Ocean – she's witnessed the heartbreak of "see you soon" and the overwhelming joy of "welcome home" and behind each tear and smile has been the grandest of support systems encouraging her that God has a will and a way. To find her strength and to pass the time waiting on her husband to come home, she picked up a camera and captured "happy" in a frozen moment in the lives of others.
Being a southern girl, "happy" can be barefeet in a daffodil field - just hold the bugs and humidity; the simplest sentence, "I do"; or a family wearing matching clothes for the first time. Hanging in her living room are frozen moments of happy – her "I do" moment – her family grinning ear to ear – her ma and pa, who taught her what it takes for love to be forever. The joy in reliving those moments every time her eyes looked gripped her heart and stirred a passion within to pursue stealing time and saving those moments for you – your own "happy", your own "I will" and "I do", your own family, your own daffodil field or blanket in the sand. She treasures those frozen scenes someone captured for her– she would be honored to return the favor for you.
---
Maddy: Associate Photographer
Born and raised in Raleigh, Maddy had a dream of the beach life. When searching for schools to further her education, she fell in love with UNCW and decided Wilmington was the place for her. In 2014, Maddy packed her bags and left the city life behind in pursuit of new adventures.
Shortly into her college career, Maddy bought her first professional camera and began taking pictures of anything and everything. She always had a passion for photography, but it wasn't until this time in her life that she really started to think of photography as a possible career-path. Once it was time for graduation, Maddy had become her friends' "go-to" photographer for senior portraits, and she could not get enough of them! Now a few years out of college, Maddy has gained extensive experience in wedding & portrait photography, and she's loving every minute of the journey!
When she isn't taking photos, Maddy can either be found snuggling up with her two huskies or enjoying the outdoors! Maddy especially loves walking around the Wrightsville Beach loop and taking the boat out to Masonboro Island with her family.
---